Get Lost in the Mast Mazes!
We have two labyrinths in 12 acres of corn, and we claim to have one of the largest mazes in Eastern Pennsylvania. Navigate your way thru the miles of paths cut into the tall corn. You'll have to be especially cunning to find your way out. Expect anywhere from 1 to 2 hours of corn-fusion while working your way out.
Just in case, we do have corn cops that can assist you if needed.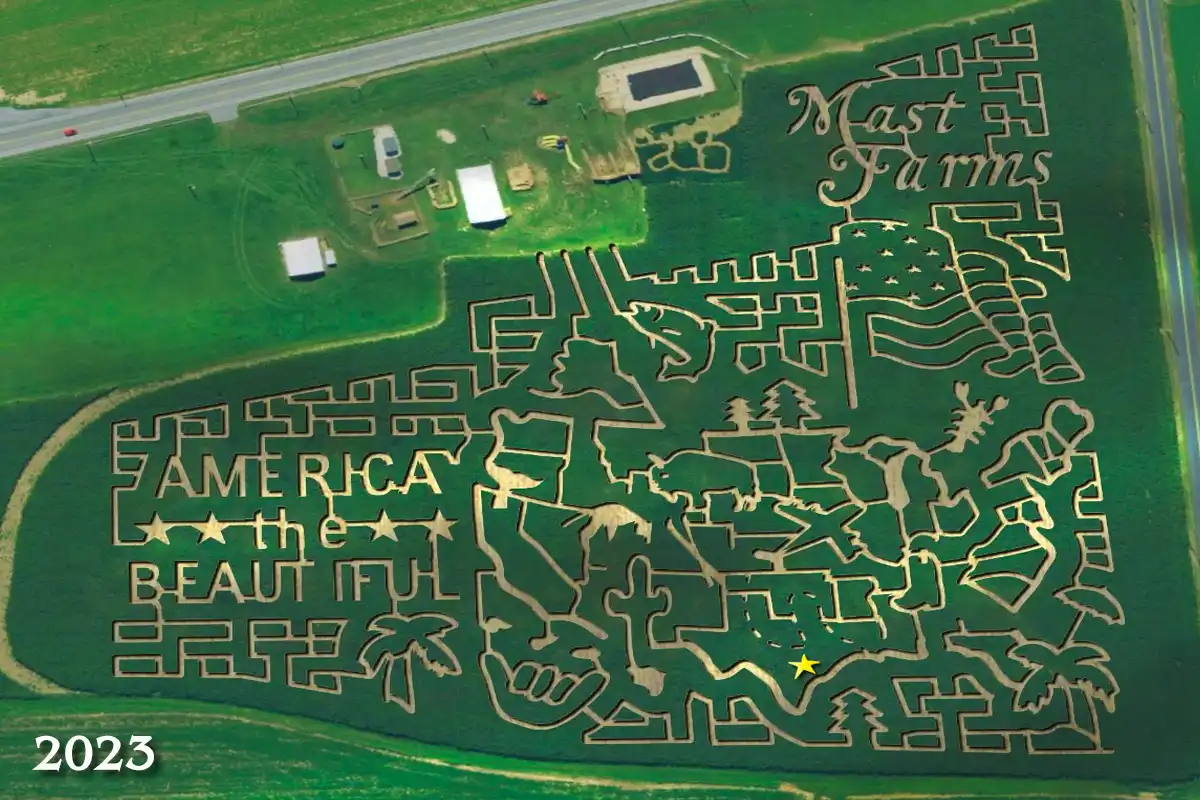 If you are maze-challenged, we also have a straw bale maze that's not quite so intimidating. It's perfect for the smaller children to run off some energy. So, whether you are looking for a challenge or exercise, you will have a great time!