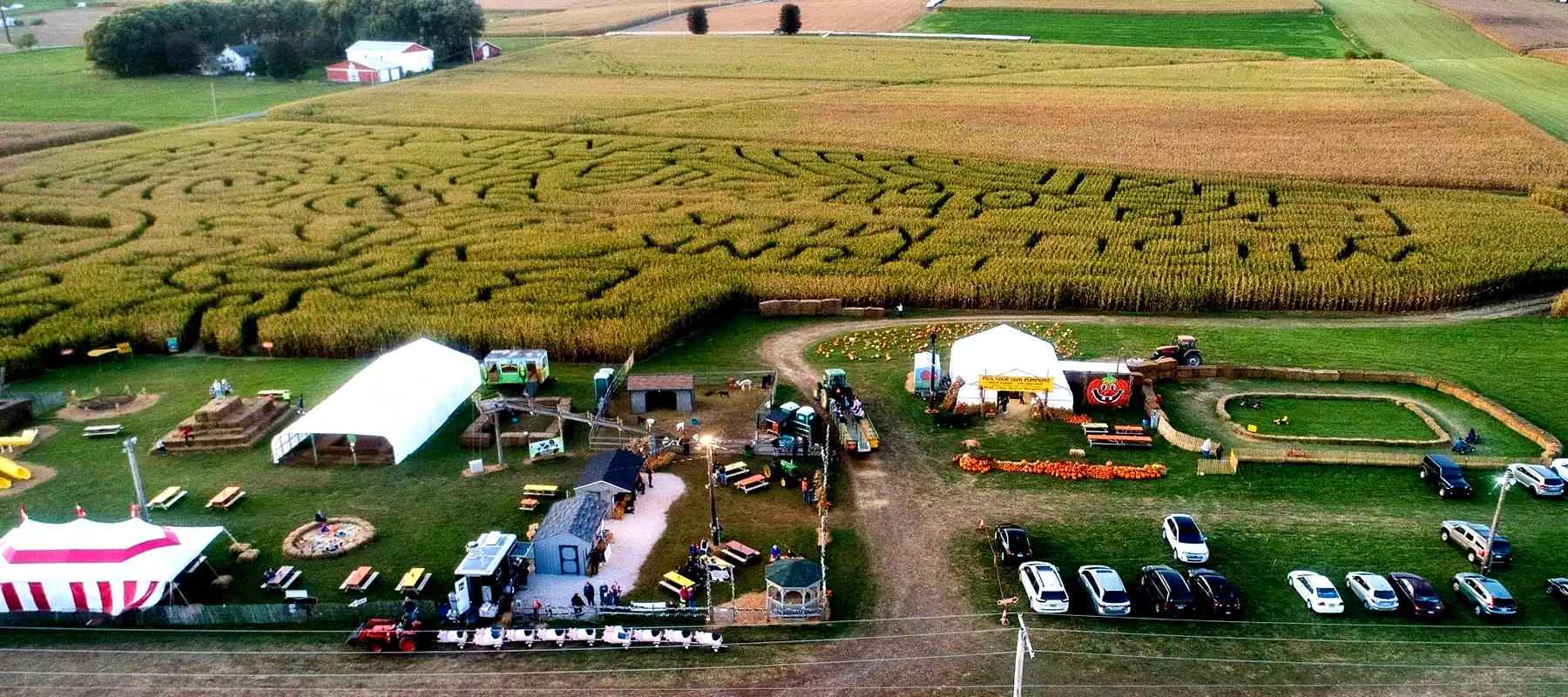 Welcome to the Maze at Mast Farms!
We are third generation Lancaster County potato growers. While we are very proud of our potato heritage, we grow lots of other things here at Mast Farms including corn, soybeans, wheat, strawberries, and pumpkins. Join us each year for a Fall Festival with the Mast Farms corn maze as a feature attraction. There are 20+ family fun activities and lots of good things to eat!
Fifteen acres of cornfield carved into new designs every year. We always say that getting lost is so much fun!
Yep, we grow 40 acres of pumpkins — ranging from 3 – 80 pounds each. In lots of different colors and shapes, too.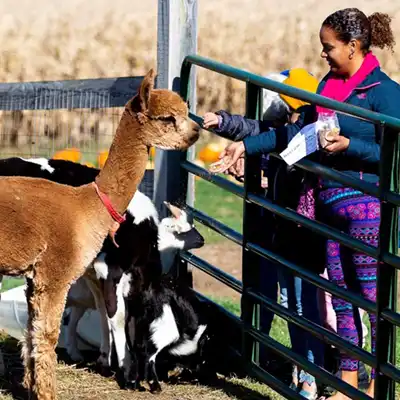 Hay wagon rides, jumping pillow, ziplines, pumpkin painting, giant tube slide and more. Something for everyone!
Fall Season | September 23 – November 11, 2023
Open Fridays 3 – 9pm | Saturdays 9am – 9pm | Columbus Day, October 9th 10am – 6pm
We are closed on Sundays!
Tickets $15 each (ages 3 to 99). 2 years and under are free!
All attractions are included in farm admission.

Maze closures are situation-dependent. Always check the Mast Maze hotline at 610.286.9315 before coming out.
We accept: Cash, VISA, Mastercard, Discover and Pennsylvania checks.
Food and pumpkins are cash only or Pennsylvania checks.